^
I Support
Local
Community
Journalism
Support the independent voice of Miami and help keep the future of New Times free.
Hey, sometimes there's no underestimating high school principals. Who knew a publicity snap of four skinny rockers could amount, in the eyes of one, to porn?
The band in question: All Time Low, a poppy, punky, quartet from the suburbs of Baltimore, who just released their debut full-length, So Wrong, It's Right, yesterday on Fearless Records. A middle-school age fan named Rea, a student at Magnolia Middle School in Harford County, MD caught with the pic hanging outside her locker and was suspended for *three* days.
(Ed. note: Things must be slow at public schools in exurban Maryland... You could be pushin' keys at my Miami high school and only get three days' suspension, as long as you didn't shoot anyone on school grounds.)
Sez Rea: "I'm annoyed and bothered by the fact my principle called the picture 'porn.' I've seen way worse Chris Brown pictures."
Frontman Alex Gaskarth responded with the sort of loveably bratty cheek we'd expect:
"Personally, I'm a little upset that anyone would find that picture to be 'offensive.' We tried our very hardest to look as sexy as possible and I think that maybe the administrative figures responsible for suspending the student were just jealous of our dashing, young physiques. I don't see any harm in carrying that particular picture around in a school environment. In fact, I've been speculating that studies may prove that the picture actually stimulates brain activity, and promotes greater levels of success in the classroom. But that's just one theory..."
Here's the picture.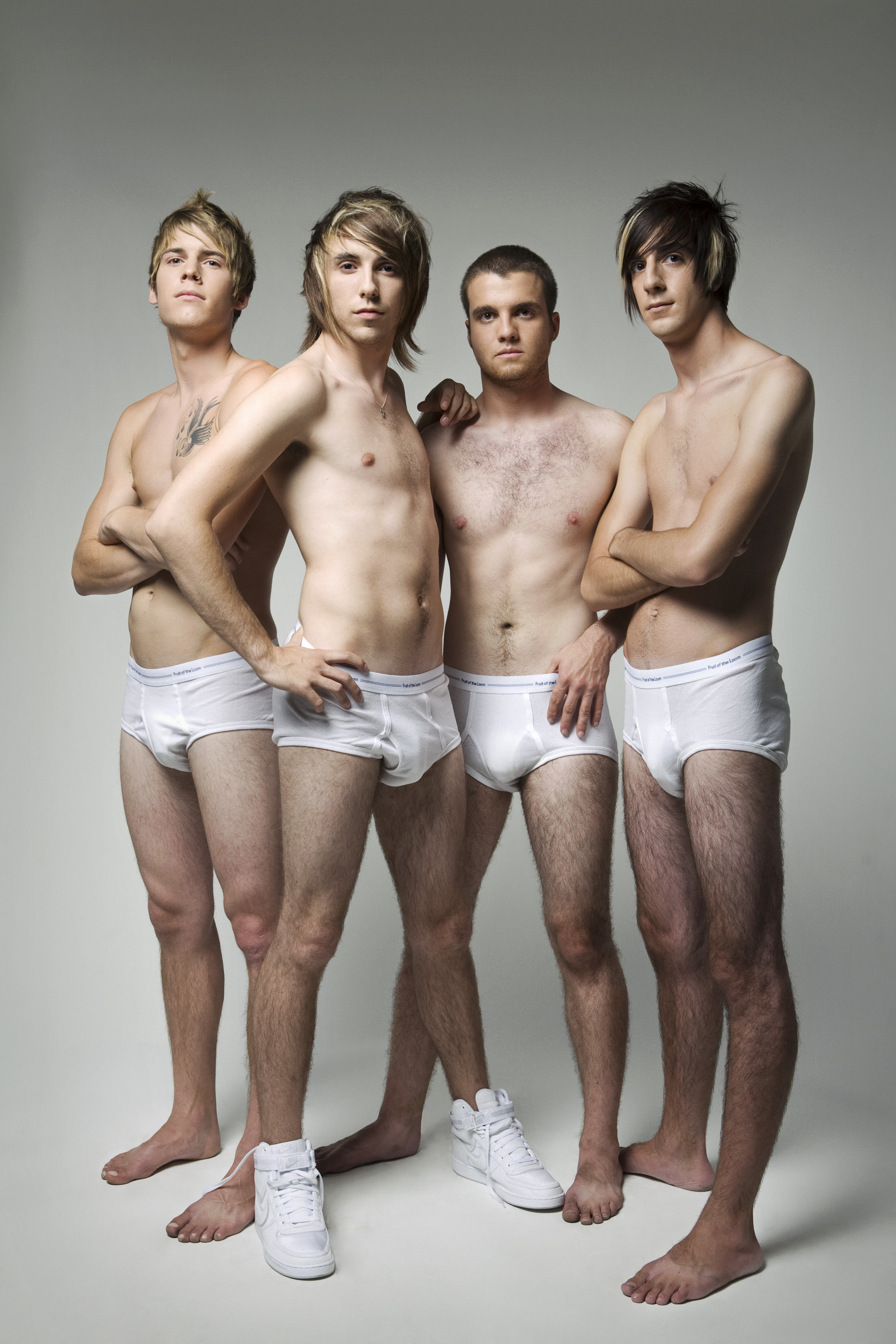 Lewd or lascivious? Hardly. They're just kinda cute, like I want to pinch their cheeks. Either set. Meow! -- Arielle Castillo
Keep Miami New Times Free... Since we started Miami New Times, it has been defined as the free, independent voice of Miami, and we would like to keep it that way. Offering our readers free access to incisive coverage of local news, food and culture. Producing stories on everything from political scandals to the hottest new bands, with gutsy reporting, stylish writing, and staffers who've won everything from the Society of Professional Journalists' Sigma Delta Chi feature-writing award to the Casey Medal for Meritorious Journalism. But with local journalism's existence under siege and advertising revenue setbacks having a larger impact, it is important now more than ever for us to rally support behind funding our local journalism. You can help by participating in our "I Support" membership program, allowing us to keep covering Miami with no paywalls.