Once again the Miami Heat replaced its regular brand of basketball with Equate for three quarters, except this time the rabid fourth quarter run fell short . The Pistons stormed out to a double-digit lead early, took an 11 point lead into the half, and survived the Heat's fourth quarter run to win 107-97.
Win streak cock-punched.
It was only a matter of time until the Heat lost one of these, They had quite possibly the most undeserved ten-game win streak in the history of the franchise heading into the game. Time and again the Heat have come out of the gates visibly indifferent, yet have been able to call on their infamous "flying death machine" runs to pull it out in the end.
Not this time! No, no, no! /wags finger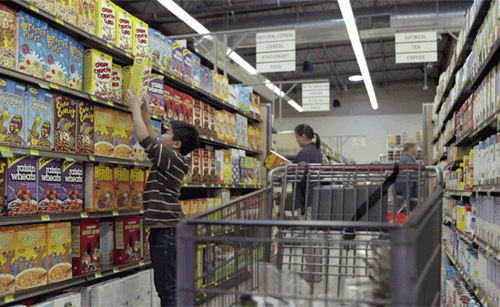 No one Detroit Piston put it to the Heat Tuesday, Oh no, SEVEN did. Seven Pistons scored in double figures, including something called a "Kentavious Caldwell-Pope". Illegal giant man Andrew Drummond pulled down 18 rebounds in just 23 minutes, thankfully fouling out, otherwise it was a given he was going for 40. Just an all-around craptastic effort by the obviously bored with December basketball Heat, who once again rested Dwyane Wade, because why not, none of this matters to them, it's whatever.
The lone bright spot for the Heat was the play of Michael Beasley, who continues to make Pat Riley look like a Goddamn general manager ninja. Beasley scored 23 shooting 9-16 from the field, another great effort by Super Cool Beas. Udonis Haslem picked up another "DNP-Coaches Decision", even against a team that relies heavily on big men. It's apparent at this point that Spoelstra has no intention of using UD unless he completely has to, like in the event Chris Bosh quits the team to become a computer programmer or something.
Ex-Heat player Josh "Jorts" Harrellson returned, and scored zero points in nine minutes, so he still sucks. I still don't get why Jorts are so frowned upon, nor why it's so in to bash Macklemore and LeBron being friendly. I'd listen to Macklemore IN JORTS as a big FUCK YOU to Twitter, favorite these balls Twitter, hash tag pause.
The highlight of the Heat game may have been this epic auto correct tweet from New Times Broward-Palm Beach's very own Chris Joseph. The tweet instantly sparked a Miami Heat run that saw the Pistons lead shrink from 18 to two, but in the end, it just wasn't enough.
My goodness this game is a big bowl of deep friend ass.

— Chris Joseph (@byChrisJoseph) December 4, 2013
@byChrisJoseph Needs to be the battle cry. The year of the deep friend ass. Like 15STRONG

— Just An Angry Fan (@canemutiny5X) December 4, 2013
If the Heat won this game, there would be no force that could stop the #DeepFriendAss. Alas...@byChrisJoseph

— Tyler Cooney (@tycoondog) December 4, 2013
Pero no moar deep friend ass?

— French Faptana (@DirtyFrenchman) December 4, 2013
I can feel it in my deep friend ass RT "@HPbasketball: You can just feel the Heat comeback coming, can't you?"

— I am Matt Lauer (@tommy_aether) December 4, 2013
LeBron and his Deep Friend Asses doin' WERK

— Roger Paul (@DatRoroKid) December 4, 2013
KEEP TWEETING DEEP FRIEND ASS YOU GUYS! WE CAN DO IT!! #HEATLive

— Skinny McGhee (@SkinnyMcGhee) December 4, 2013
@TheJakeWeight Yea. The Deep Friend Ass rally fell short :' (

— Chris Joseph (@byChrisJoseph) December 4, 2013
If you like this story, consider signing up for our email newsletters.
SHOW ME HOW
X
Newsletters
Pause RT @Eric__TH Anyone wanna fill me in on this #DeepFriendAss?

— Silky Bruh Johnson (@HeatBoner) December 4, 2013
They may say we aren't the best fan base in the NBA, but we sure as hell are the dumbest. Wait. Shit.
Follow Miami New Times on Facebook and Twitter @MiamiNewTimes.