Good morning! While you were asleep last night, the Miami Heat and the Los Angeles Clippers played future basketball, where people can fly, only dunks count, and playing defense is frowned upon. The Dunk counter ran out of batteries in this one, because all of the dunks happened, all shapes and sizes, each in its own unique and special way. This entire game was so dunk-in-love. Back and forth, forth and back, everybody be dunking. In the end, the Heat overcame 43 points, 15 rebounds and six assists from fake KIA jumping Blake Griffin, and won cray cray dunkapalooza 2014, 116-112.
LeBron led the Heat with 31 points, 12 assists, and eight rebounds, once again putting up an insane stat line, but once again falling just short of a triple double. It was a mediocre day by his standards. Dwyane Wade, playing in his 700th regular season game for the Heat, finished with 14 points and eight assists. In all, seven Heat players scored in double figures.
The Heat got to fornicating right out of the gate, hitting 15 of their first 18 shots, and set a Heat franchise record for assists in a quarter with 15 in the first. Amazingly, they recorded an assist on 15 of their first 16 shots.
The hot spell tapered off a bit in the second, as the Clippers cut a 19-point Heat lead down to 5, but the Heat maintained a 62-55 lead at the half.
LIIIIIITLE bit of arc on that one, Jamal. pic.twitter.com/dn5gGV3q5t

— Hardwood Paroxysm (@HPbasketball) February 6, 2014
Look at it, LOOK AT IT! That went in! WHY IS JAMAL CRAWFORD SO MEAN?!
Random scrub Heat killer Jamal Crawford, who once scored 55 against the Heat, once again tormented them all night long, draining ridiculous off balance shots, time and time again. This guy is a menace. At this point the Heat should just sign him, and handcuff him to a folding chair so he can't do harm to them any longer.
Between Crawford hitting fade away buzzer beating threes, and Blake Griffin having the game of his life, abusing the Heat down low, the Clips kept this one close until the end, before a LeBron James and Ray Allen each had their own personal cltuch dagger three to seal the deal.
Blake Griffin put up 40 points for 4th time in a game in his career.

His night: 43 Pts (16-34 FG), 15 Reb, 6 Ast pic.twitter.com/23WZLR4fHX

— SportsCenter (@SportsCenter) February 6, 2014
Blake took flight for 43 points last night, but Lebron James and the Heat was too much on a Ray Allen corner three. pic.twitter.com/6IQ3jP2WNf

— Clark Kent (@_TheNextCP3) February 6, 2014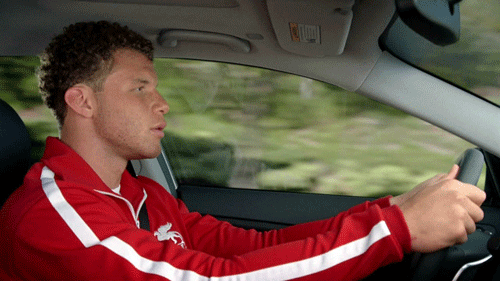 Blake Griffin put it in the Heat Wednesday, just spanked that Heat ass so hard. Griffin took a ridiculous 34 shots, connecting on 16. Of his 15 rebounds, nine came on the offensive end, at times it seemed as if there were three of him on the glass. Dude was jumping out of the gym all night, and their was nothing the Heat could do to stop it.
Instead of trying to stop him, the Heat just countered with the best player in the world, doing GOAT stuff. This strategy proved wise.
Play of the Game
science pic.twitter.com/qt3nV38HHi

— Hardwood Paroxysm (@HPbasketball) February 6, 2014
HOW HIGH CAN LeBRON GET?

http://t.co/IUxykwymWH pic.twitter.com/4GRmecYWve

— MiamiHEAT (@iRepTeamHEAT) February 6, 2014
February 6, 2014
I love my TL pic.twitter.com/uuC7jY12Sv

— EvBalls (@EvBalls) February 6, 2014
With no regard for human life. LeBron flushed the ever-loving-crap out of this one, jumping so high, so hard, so fast, that you could barely believe your eyes. This is how airplanes take off, not how normal humans operate, I'm at a loss for words at this point. I am so without words, so wordless, that the only words I can type here, are pertaining to my being at a deficit of words.
The Heat continue their road trip around the world Saturday night, with a stop in Utah to face the Jazz. One could say the Heat face the music Saturday night, am I right?
Follow Miami New Times on Facebook and Twitter @MiamiNewTimes.