Ryan Tannehill has one question for the haters: How does his pass taste? Fancy yourself a second helping, do you?
Following an awkward week that felt like the worst dating show ever titled Joe Philbin Plays Hard To Get , Ryan Tannehill proceeded to rip the long-stemmed-rose out of his coaches hand, and stick it directly up the Oakland Raiders entire bums in London Sunday. The result, a 38-14 Miami Dolphins proper disposal of a piss-poor rubbish of an Oakland Raiders football team. It was a complete arse kicking, as they say.
The cracking performance by Tannehill, a real firecracker, was just what the doctor ordered for this Dolphins team. Tannehill finished 23-of-31 passing for 278 yards, two touchdowns, one interception, and a two-finger-salute for the haters on the day. The performance may have been Tannehill's best as a Dolphin, especially considering the unnecessary drama he dealt with all week. Luckily for the Dolphins, Tannehill showed he has more guts than his head coach. Cracking under the pressure? Not that jolly bloke Ryan Tannehill's cup-of-tea.
The entire game felt like Tannehill was sending a message to his head coach, It was tough to make out, but I'm pretty sure it went something like this:
Yup, that was it. Loud and clear.
As for the game overall, it went from nightmare-to-dream material, real quick. The Raiders marched right down the field on their first drive for a touchdown, but the Dolphins answered with 38 straight points. Yes, that actually happened. Thirty-eight-straight-points-unanswered, real life. Dolphins fans in London were absolutely gobsmacked, I tell you.
At one point Tannehill completed 17 of his first 19 passes, Lamar Miller looked like an actual NFL starting running-back for an entire football game, the Dolphins defense forced turnovers in bunches, and zombie Daniel Thomas looked like Walter Payton when he got in the game -- the Dolphins simply unbuckled their pants on the Raiders for 48 minutes Sunday.
The Raiders couldn't have come at a better time for the Dolphins, and the bye that follows the game is even better. The Dolphins could get their All-Pro Center Mike Pouncey back when the team takes on the Green Bay Packers October 12th at Sun Life Stadium aka the cursed land of the Tequesta.
The Dolphins will also welcome back safety Reshad Jones from his suspension, a much needed boost for a defense in a game that figures to feature lots of Aaron Rodgers induced clenched butts for Dolphins fans.
The Dolphins can now use the time off to reflect on how they treat one-another, and possibly do a better job communicating. I'm not sure if their is such a thing as Coach-Quarterback counseling, but looking into it may not be such a bad idea for the Dolphins during this down time.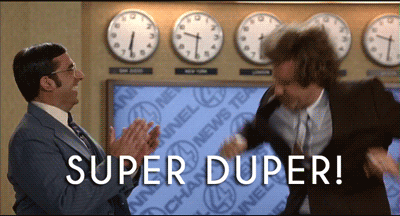 The Monday London Times is out. Here's the entire coverage of the Dolphins win over the Raiders. pic.twitter.com/2va7edk52m

— Andrew Abramson (@AbramsonPBP) September 29, 2014
#RyanTannehillEffYouGame #RyanTannehillEffYouGame #RyanTannehillEffYouGame #RyanTannehillEffYouGame #RyanTannehillEffYouGame

— Pratik Patel (@PPatel1063) September 28, 2014
If The Zone is a real thing, Tannehill is not only in it, but thinking of investing in a time share.

— Adam Beasley (@AdamHBeasley) September 28, 2014
We Believe Local Journalism is Critical to the Life of a City
Engaging with our readers is essential to Miami New Times's mission. Make a financial contribution or sign up for a newsletter, and help us keep telling Miami's stories with no paywalls.
Support Our Journalism
Hey Philbin, fuck you pic.twitter.com/dodFwElCIU

— Don (@sultan28348) September 28, 2014
@Rizzmigizz pic.twitter.com/u5pkvPSKeD

— GPM (@CoachGPM) September 28, 2014
The Dolphins enter their bye week 2-2, and next face the Green Bay Packers on October 12 at Sun Life Stadium.
Follow Miami New Times on Facebook and Twitter @MiamiNewTimes.